Ideas to support your communications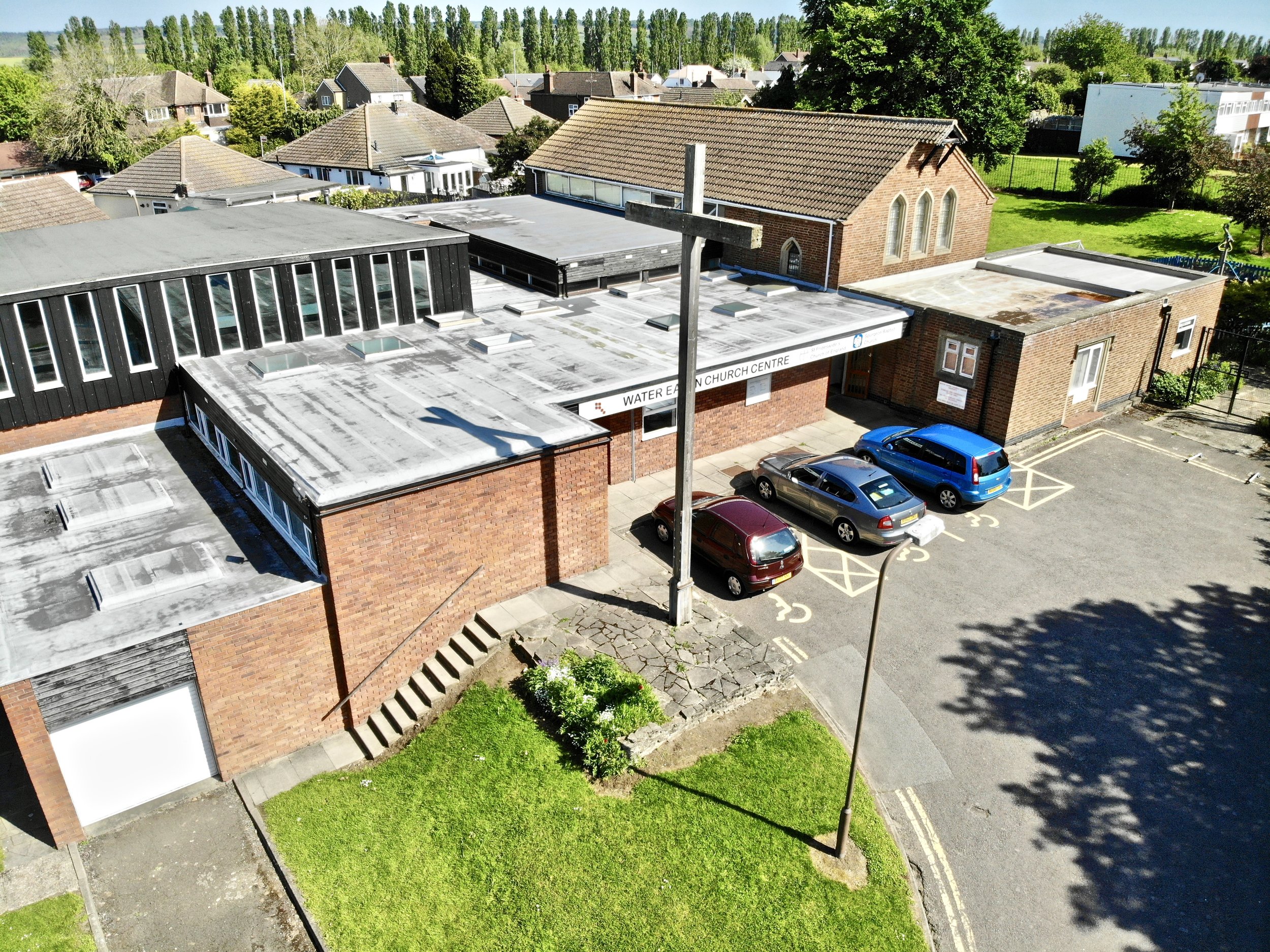 St. Frideswide's Water Eaton
Hello!
Catherine and Steve, it was lovely to spend time with you, see your beautiful building and discover what's going on at the Water Eaton Church Centre. We're excited for what God's doing with you in this season and congratulate you on all you've achieved with your communications so far. All of our recommendations and thoughts are simple suggestions from an outside perspective which we hope will be of help for you and the church.
How to use this web page
Below we've summarised our understanding of where the church is now and what's in future for you. We've provided a communications audit with some thoughts on things that could be done to help increase your impact, many of which are 'low hanging' fruit which would be simple tweaks.
We've also made specific suggestions of how you could use your grant for maximum impact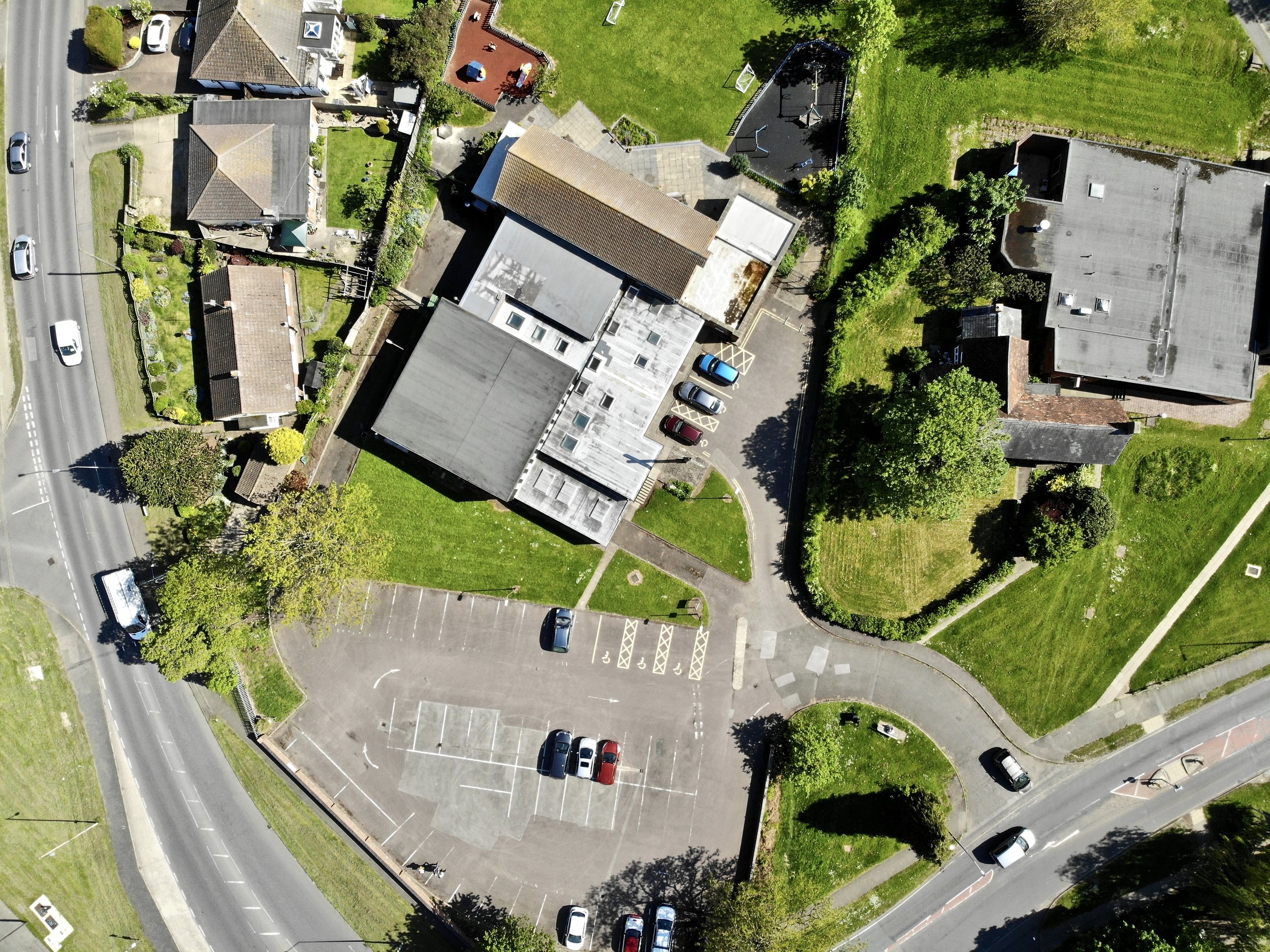 Two churches meet in one location - Water Easton Church Centre (St Frideswide & Spurgeons Baptist Church).

There are a lot of activities during the week for the public.

Garden with children's play area open to public at specific times.

CofE gathers 105 on a Sunday morning, every service is a family service, no kidswork – kids/youth help run meeting once a month and Baptist church gathers 82 on a Sunday morning, separate kidswork.
The church is placed beside a lower income housing estate, with a new housing estate is about to be built on the other side of town. Also more upmarket properties close by.

Two staff members (will be 3), no one on admin/social media/websites full-time.

Vision – Making Friends, Growing Disciples and Having Fun.

Involved in MK activity.
Key Dates
Big open house event in September

Youth Alpha starting in October

People moving into new houses in Oct/Nov.
Your current communication assets include:
Website

Facebook

A vinyl banner

Building and churches branding above door signage.

Noticeboard with CPO poster in use. Secondary wall mounted noticeboard.

Interior noticeboards for different churches and organisations that use the premises.

Weekly newsletter (tri-fold A4) containing contact details, upcoming events and outlines the preach.

Leaflet for Open House.

Magazine stand with an array of items.

No budget set aside for communications.

Vision – Making Friends, Growing Disciples and Having Fun.

Uses Diocesan items for resource and training – magazines etc.
Hopes for the future story
New staff member will be able to implement new comms strategy, spending 2-3 hours a week thinking about it, but more concentrated at the beginning of employment to get the ball rolling with CPO suggestions.
To be more intentional about budget that is set aside for comms.

To knock down side structure and start again making it modern and purpose built for what is happening and what could happen in the future (full size court for basketball, obvious entrance etc.)

To link in and reach both with current community and new housing estate.

To show unity between churches that meet in the building.

A consistent look throughout all printed and digital media.

To share more widely the content that is being created for the blog and events.

Linking in to the high school and the three primary schools more.

Becoming a resource for all of the community.
The following area's are quick wins. One thing we'd like to suggest is a more joined up approach to your communications so that when they are seen people visually link them to you.
Branding
There are different brand identities across your communications. We suggest being consistent and use the same one on all your communications. If needed CPO could assist with developing a new logo to represent St. Frideswide's and a one for the Water Eaton centre to link them together. This could also be an opportunity to Spurgeon's to do the same and create a linked up approach.
As part of this brand guidelines would be made available so that you would be able to have a consistent look and feel going forward. The design of a new brand would use around 30-40% of the grant funding.
Website
Your website is built using Squarespace. Ben is a Squarespace specialist and can directly assist with the points below if needed.
Ensure your logo is in the top left.

Add new sub brand Water Eaton logo underneath main logo (if developed).

Tweak fonts and colours to be the same as brand guidelines and consistent with the printed communications.

Ensure minimum font size is 16px or more (currently 12px meaning it will be downgraded in Google search results).

Add in something about the ice-cream machine! If people are asking in person if it the ice cream church, chances are, they are Googling it too!

Add in times of both church services and say a little about what you can expect from them. People's attention span online is very short so consider making more key information available on your home page without making visitors have to search to find it.

Consider using Google Ad grants – free amount of advertising that is available for charities to use. This can be to the value of thousands of pounds each month.

Connect your Facebook page to the website.

What's on section to be more vision and clearly defined days of the week (there are calendar sections that can be used with Squarespace).

Blog - consider adding images. Squarespace is connected to Unsplash which provide royalty free images. This means there are millions of image available to be used copyright free. This would bring your articles to life visually and could have more impact when shared on Facebook.

You can embed your ChurchSuite calendar into your website if this is your primary of recording events.

You need to make your website GDPR compliant with relevant privacy policy and cookie notifications.
Facebook
Use same logo as profile picture.

Have picture from front page of website as the Facebook header banner and consider a 'welcome' overlay on the image.

When posting the blog to Facebook having a sentence from it that makes people want to click/share instead of just the blog URL – you don't need to keep that there once you've added it in, because Facebook makes a clickable card that goes through to the website. Contextualising the blog will also be favourable to Facebook's algorithms.
Print
CPO are print specialists. What's important is to consider the effective use of printed materials in relation to what success looks like for you.
Areas of opportunity we saw include:
A general welcome poster that fits to the notice board, which includes gathering times and key contact details (website, social, phone etc).

External Banners - something that can be used when Alpha isn't running that lets passers by know about the church.

Internal pull-up banners with a welcome message, logo, and tag line to add into entrance for Sunday mornings.

External flag banners - these can be used at the road side when church is open with simple, clear and on brand messaging.

Leaflets - New 'welcome to the neighbourhood' flyers, letting people know you are here, and asking how you could help and another specifically for the current estate – 'hey did you know we are here, and we'd love to provide community for you'.

Templates - we can create print templates for any printed communication such as open house invite, welcome postcard, get involved postcard.
Suggested Approach Options
We want to support your vision and provide communications which allow you to have maximum impact.
1
New brand, update website, welcome posters, vinyl banner for beside the roundabout and street flags.
2
Keep logo but help develop assets for consistency across print and digital communications, exterior flags, internal pull up banners and vinyl banner beside the roundabout.
3
Keep logo, CPO implement the digital comms suggestions to save you time. We design and print flyers to be delivered to the community (existing and new build properties) and provide an exterior print option to link in with the door to door campaign
Next Steps…
Pray together.
Chat.
See what jumps out to you.
We're ready to help, glad that we can and looking forward to partnering with you.
CPO
Use this form to share any thoughts or feedback you have.